Latest Assignments/notes...
COMPLETE THE INDEPENDENT SCIENCE PROPOSAL DOCUMENT BEFORE SPRING BREAK
download it again here
COMPLETE A PROJECT THAT USES
-mouse interaction and a button
-animation
-logic statement (if, then, while, etc)
-a debugging line (ex: println(data))
Keep up to date on Khan Academy assignments!
Write a response to an article on this page... Schedule for Intro to Programming
Wk 1-2: Computer concepts: binary, electronics, problem solving, structure, goals
Wk 3-6: Intro to JavaScript (JS) using Khan Academy guided instruction.
Students will complete a variety of mini-projects while documenting vocabulary and usage of commands. produce projects demonstrating skills learned in the
Wk 6-10: Complete another module of your choice on Khan Academy and submit a thoroughly commented project that demonstrates a working knowledge of the skills taught in the mini-project lessons. Great options include intro to HTML/CSS if you are interested in web design, Advanced JS and animation to build your JS knowledge, or Advanced JS.
If you tire of Khan Academy, other options include graphical programming with Googles CS First, game design with Scratch, or exploring a more fundamental approach to programming using C+, etc (talk to Brian to approve these advanced options).
Wk 11-16: Independent Projects
WATCH LECTURE ABOVE....
Harvard EdX Lectures are a great way to add theoretical knowledge to what we cover in class!
Spheros are here! These are a great way to gain familiarity with programming and transition to learning to write some code. Students are casually learning programming before and after school in Brian's room.
You will need to download the SPHERO EDU app from Google Play, App store, etc to communicate with the robots.
A wide variety of coursework is available through our Google supported CS First club, however we need some students to organize a group for 7th hour before we start. See me about it. For more info, 
Go to cs-first.com/go
 and Enter: sum32
Powered by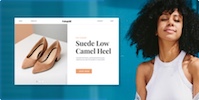 Create your own unique website with customizable templates.