While I hope this course doesn't bring you to tears, it was designed to provide a challenge that will benefit your academic career. You should occasionally need to teach yourself new material outside of class, and I encourage you to use

resources
as well a
s the online text, assignments, lab work, notes and other materials from class. We will use the AP Physics calendar as a guide, and remember that the pace of AP Physics means that we take an entire school year to just cover a semester of college content and that the coverage and depth will still not compare to what you would experience an a leading research university, Ivy League, top 40, etc.
---
CURRENT ASSIGNMENTS / MESSAGES:

Ideal Calendar - both semesters

....SEMESTER 2...
​Wk 1: Gravitation, Kepler
Wk 2: continued, quiz
Wk 3: Torque, circular motion
Rolling objects help:
read an article
or
watch a presentation
or
watch a video
Wk 4: Lab, quiz? See help above, also be familiar with textbook problems such as example 10.17
-conceptual questions 5,7,8, 14 (p434)
-problems 15, etc, etc (p438)
Wk 5: Momentum - making a study plan based on the "Big Ideas", "Essential Questions", "Understandings" on P319-320
Wk 6-8: continued momentum
Wk 9: Quantitative Error Analysis, discuss mo packet.
- spring break -
Wk 10: Energy, Work and Power
Wk 11: continued, re-assess classic problems using Energy
Wk 12: Oscillations
Wk 13: Waves, sound
Wk 14: continued
Wk 15: Electricity Theory, circuits, other topics
Wk 16: continuedSEMESTER 1 ​
Wk 1: Orientation, units
Wk 2: Lab expectations, kinematics in 1d: Watch khan academy "intro to vectors and scalars" and "displacement from time and velocity" by mon
Wk 3: kinematics in 1d, lab??: Read vector components, take "units and vectors" quiz on CK12, repeat if needed to get a higher score. Come to class with specific questions. Graphing assn (see file below) by Friday
Wk 4: kinematics 1d quiz/test, vectors: Read and try the practice on CK12, also try the simulators. Turn in the lab... all by Monday! Quiz and lab debrief coming... use the resources like this flipping physics video to solve those kinematics problems.
Wk 5: vectors, kinematics in 2d: Shoot the car lab, finish by end of THURS. Intro to 2d kinematics and charts. Read 2d Kinematics on ck12 by FRI.
Wk 6: kinematics 2d practice, group quiz
Wk 7: finish 2d ... LAB: explain the error in your marble launcher lab. What measurements had an effect on the outcome? Can you explain the numerical error you got based on the addition or multiplication of your errors in measurement? Can you use words as well.
MIDTERM EXAM OPTION
Wk 8: lab, midterm
-END QUARTER 1-
Wk 9: Intro to mechanics
Wk 10: Turn in error analysis for marble launcher. Read ck12 on forces and free body diagrams, define "dynamics words" vocab (see pdf below)
Wk 12-13: Forces, cart on inclined plane. Systems
Wk 14: Forces, circular motion+1-2 Wk 12: uniform circular motion, same equations w/ new variables
+1-2 Wk 13: circular motion, gravitation
+1 Wk 14: torque / catch-up
Wk 15: review, lab challenge?
Wk 16 Performance (lab) final and written final
---
Grading
Labwork: approximately 30%
Physics is a unique course in that most of the content can be illustrated through experiments with equipment that Steller has procured. You will most likely use the same equipment if you pursue physics in college as well. It is also possible to download logger pro to your own computer so you can do video analysis anytime - see Brian. Labs will be graded in a variety of ways, including some formal reports. Labwork should be completed in your composition notebook, or be taped/stapled into your composition notebook after completion/grading. Quantitative error analysis is not technically part of the curriculum, but we will improve our ability to discuss error, and occasionally perform the calculations since it will be required at some universities.
Tests and Quizzes (including finals): approximately 50%. Retakes/test corrections earn 1/2 points.
We will be covering cumulative content, so you will not be tested on material that is irrelevant and nothing will just "go away". Take this opportunity to learn how to manage a truly cumulative course by following these tips:
1. If you get behind, use the Resources and 7th hour to re-learn the material and promptly re-test on that material.
​2. Keep assignments and notes on what material you have missed on quizzes/tests. Study that material before the next test.
3. Get organized! Create a formula sheet that includes a set of instructions/flowchart on how to solve each type of problem (ie: how to solve a 2-d kinematics problem, how to solve a work/energy problem, etc)
4. Take quality notes and keep them organized (table of contents?, glossary?) so that you can find material when you need it.
5. Complete assignments. As in college, they may not always be graded but without practice you cannot learn physics.
6. Anything to add?
7. Would you like to have only midterms (at quarter) and a final at semester? This would be good prep for college and I will include larger quiz grades so that there is less grade risk.
Assignments: approximately 20%
Again, practice is vital to develop a working knowledge of physics. Please communicate about the difficulty level and time that the assignments require. You should not be doing excessive amounts of homework for this class.
LATENESS:
30% penalty for unexcused late work. Turn in within 5 school days if you have an excused/arranged absence.
COPYING/CHEATING/PLAGIARISM
Identical answers will be given a 0 when I suspect cheating. Students will always have an opportunity to contest this decision with administration and myself.
Powered by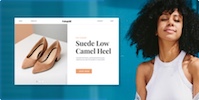 Create your own unique website with customizable templates.